Announcement
Join ESO on Google+, Pinterest, LinkedIn and More
14 July 2014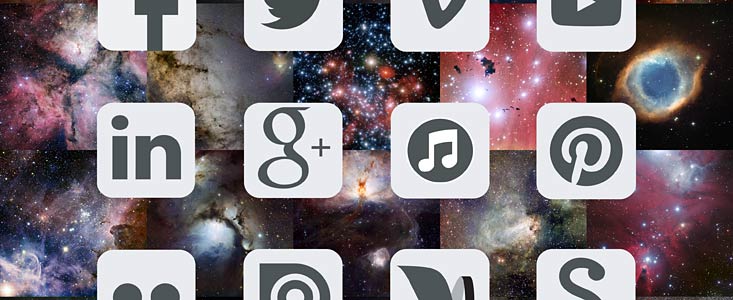 ESO has recently expanded its presence on social media to connect better with its communities. You can now add ESO to your Google+ circle of friends if you want to stay up to date with our latest news, follow us on Pinterest if you are interested in our most beautiful photos or on LinkedIn if you are looking for career opportunities at ESO's sites in Germany and Chile. You will also find more than 2000 ESO images uploaded to Wikimedia for use in Wikipedia and elsewhere.
At the same time, ESO, together with the Joint ALMA Observatory and its international partners — the National Radio Astronomy Observatory and the National Astronomical Observatory of Japan — have recently opened dedicated accounts for the Atacama Large Millimeter/submillimeter Array (ALMA) on Facebook, Twitter, YouTube and Flickr. Facebook and Twitter are also available in Spanish.
To discover where to find ESO on social media, we invite you to explore the interactive visual or the list of links below. We also maintain a social media overview page, where we add all the places where you can link up with ESO and its observatories. This includes dozens of fan pages set up by people who are just as keen to share information about ESO as we are.
Links
Contacts
Oana Sandu
Community Coordinator
ESO education and Public Outreach Department
Tel: +49 89 320 069 65
Email: osandu@partner.eso.org