HE Bert Koenders in the control room at Paranal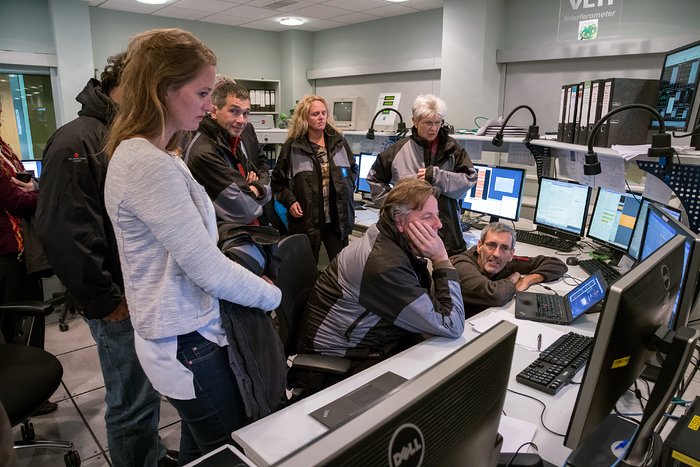 The Netherlands Foreign Minister, HE Bert Koenders, in the control room during his visit to the ESO observatory at Paranal in Chile, home of the Very Large Telescope. MPE astronomer Frank Eisenhauer is in the front kneeling, and behind him the Dutch Ambassador in Chile, Marion S. Kappeyne van de Coppello.
Also seen is Ms. Annemijn van der Broek, spokesperson of Minister Konders (foreground) and Mr. Matthijs Schroeder (further away), senior policy officer at the Dutch ministry of Foreign Affairs.
Credit: