Announcement
Media Advisory: Press Conference at ESO HQ to Make Important Announcement
24 August 2016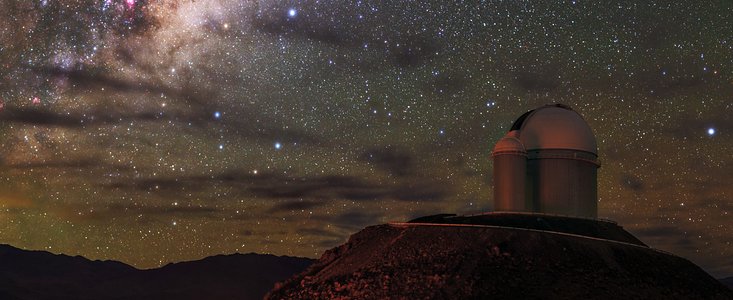 On 24 August 2016 at 13:00 CEST, ESO will host a press conference at its Headquarters in Garching, near Munich, Germany.
ESO's Director General, Tim de Zeeuw, will open the event, and after the initial presentations, journalists will have the opportunity to ask questions.
The press conference will also be broadcast over the internet, and journalists who have registered will receive login details and information about how to ask questions of the participants.
To participate in the conference, bona fide members of the media must first register by completing this online form. Please indicate whether you wish to come in person to the press conference or if you will participate online only. By registering for the conference, journalists agree to honour an embargo, details of which will be provided after registration, and undertake not to publish or discuss the material presented before that time.
Slots for individual interviews can be booked by emailing information@eso.org.
More information
Members of the press, as well as broadcasters may sign up here to receive the ESO Media Newsletter, which contains ESO press releases sent about 48 hours in advance of public dissemination, as well as latest videos and footage from ESO, available for use in documentaries, movies, video news etc. To sign up, please fill out this form: http://www.eso.org/public/outreach/pressmedia.html#epodpress_form
Contacts
Richard Hook
ESO Public Information Officer
Garching bei München, Germany
Tel: +49 89 3200 6655
Cell: +49 151 1537 3591
Email: information@eso.org