Announcement
Winners of the 2017 Insight Astronomy Photographer of the Year Announced
15 September 2017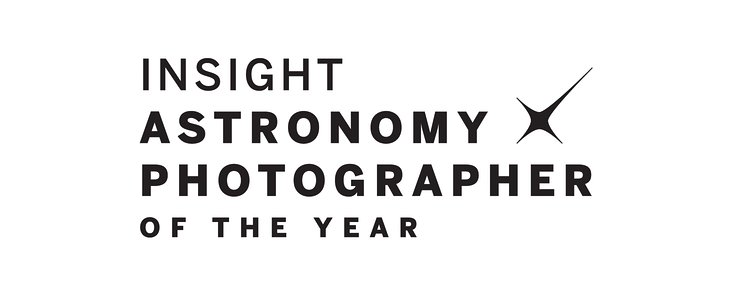 At a ceremony on 14 September 2017 at the Royal Observatory Greenwich, UK, the winners of this year's Insight Astronomy Photographer of the Year competition were announced. All of the winning photographs will be available for viewing in a free public gallery at the Observatory's Astronomy Centre from 16 September 2017. ESO plays a part by contributing a judge, Oana Sandu, from its education and Public Outreach Department.
This year's overall winner, who receives a cash prize of £10,000, was Artem Mironov of Russia. His spectacular image of the colourful gas and dust in the Rho Ophiuchi cloud complex, a nebula located 400 light years from Earth, also won the Stars and Nebulae category.
The prizewinners in all of the categories are:
Stars and Nebulae — Photos of stars, star clusters, supernova remnants, and nebulae
Artem Mironov (Russia) with The Rho Ophiuchi Clouds  (Winner and Overall Winner)
András Papp (Hungary) with One Stellar Day (Runner Up)
Andriy Borovkov (Ukraine) with NGC 281 Pacman (Highly Commended)
Aurorae — Photos featuring the northern or southern lights
Mikkel Beiter (Denmark) with Ghost World (Winner)
Kamil Nureev (Russia) with In Autumn Dance (Runner Up)
Ziyi Ye (China) with Aurora Shot from Plane (Highly Commended)
Galaxies — Photos of galaxies, galaxy clusters, and stellar associations
Oleg Bryzgalov (Ukraine) with M63: Star Streams and the Sunflower Galaxy (Winner)
Bernard Miller (USA) with NGC 7731: The Deer Lick Group (Runner Up)
Andriy Borovkov (Ukraine) with NGC 4565: Needle Galaxy (Highly Commended)
Our Moon — Lunar photos, including lunar eclipses and occultations of stars and planets
László Francsics (Hungary) with Blue Moon (Winner)
Jordi Delpeix Borrell (Spain) with Evening in the Ptolemaeus Chain and Rupes Recta Region (Runner Up)
Sean Goebel (USA) with Mauna Kea Moonset (Highly Commended)
Our Sun — Solar images, including solar eclipses and transits
Alexandra Hart (UK) with Mercury Rising (Winner)
Eric Toops (USA) with Solar Limb Prominence and Sunspot (Runner Up)
Michael Wilkinson (UK) with Ghostly Sun (Highly Commended)
People and Space — Photos featuring the sky that include people or influence of humans
Yuri Zvezdny (Russia) with Wanderer in Patagonia (Winner)
Kurt Lawson (USA) with The Cable Route of Half Dome at Night (Runner Up)
Fu Dingyan (China) with Interstellar Travel (Highly Commended)
Planets, Comets and Asteroids – Photos of objects in our solar system
Roger Hutchinson (UK) with Venus Phase Evolution (Winner)
Tunç Tezel (Turkey) with Retrograde Mars and Saturn (Runner Up)
Derek Robson (UK) with Near Earth Object 164121 (2003 YT1) (Highly Commended)
Skyscapes — Photos of landscapes, cityscapes, or seascapes featuring the night or twilight sky
Haitong Yu (China) with Passage to the Milky Way (Winner)
Zhong Wu (China) with Star Track in Kawakarpo (Runner Up)
Bartłomiej Jurecki (Poland) with Nacreous Clouds (Highly Commended)
Young Astronomy Photographer of the Year — Photos from entrants 15 years old or under
Olivia Williamson (UK — aged 13) with Saturn (Winner)
Kimberly Ochoa (USA — aged 14) with Snake Moon  (Runner Up)
Fabian Dalpiaz (Italy — aged 15) with Milky Way above Alpe di Suisi/Dolomites (Highly Commended)
Sebastien Grech (UK — aged 13) with Orion's Gaseous Nebula (Highly Commended)
Andrea Imazio (Italy — aged 8) with Rosa Mountain (Highly Commended)
Special prize: The Sir Patrick Moore Prize for Best Newcomer
Jason Green (Gibraltar) with The Cone Nebula (NGC 2264) (Winner)
Special prize: Robotic Scope
Gerald Rhemann (Austria) with Encounter of Comet and Planetary Nebula (Winner)
Insight Astronomy Photographer of the Year is run by the Royal Observatory Greenwich, in association with Insight Investment and BBC Sky at Night Magazine.
More information
ESO is the foremost intergovernmental astronomy organisation in Europe and the world's most productive ground-based astronomical observatory by far. It is supported by 16 countries: Austria, Belgium, Brazil, the Czech Republic, Denmark, France, Finland, Germany, Italy, the Netherlands, Poland, Portugal, Spain, Sweden, Switzerland and the United Kingdom, along with the host state of Chile. ESO carries out an ambitious programme focused on the design, construction and operation of powerful ground-based observing facilities enabling astronomers to make important scientific discoveries. ESO also plays a leading role in promoting and organising cooperation in astronomical research. ESO operates three unique world-class observing sites in Chile: La Silla, Paranal and Chajnantor. At Paranal, ESO operates the Very Large Telescope, the world's most advanced visible-light astronomical observatory and two survey telescopes. VISTA works in the infrared and is the world's largest survey telescope and the VLT Survey Telescope is the largest telescope designed to exclusively survey the skies in visible light. ESO is a major partner in ALMA, the largest astronomical project in existence. And on Cerro Armazones, close to Paranal, ESO is building the 39-metre European Extremely Large Telescope, the E-ELT, which will become "the world's biggest eye on the sky".
The Royal Observatory Greenwich is home of Greenwich Mean Time and the Prime Meridian and one of the most important historic scientific sites in the world. Since its founding in 1675, Greenwich has been at the centre of the measurement of time and space. Today the Observatory galleries and Peter Harrison Planetarium help unravel the extraordinary phenomena of time, space and astronomy. The Royal Observatory Greenwich is part of Royal Museums Greenwich which also incorporates the National Maritime Museum, the 17th-century Queen's House and Cutty Sark. Royal Museums Greenwich works to illustrate for everyone the importance of the sea, ships, time and the stars and their relationship with people. This unique collection of attractions, which form a key part of the Maritime Greenwich UNESCO World Heritage Site, welcomes over two million British and international visitors a year and is also a major centre of education and research. For more information visit www.rmg.co.uk.
Insight Investment is a leading asset manager focused on designing investment solutions to meet its clients' needs. Founded in 2002, Insight's partnership approach has delivered both investment performance and impressive growth in assets under management. Insight manages £400bn ($605bn) across liability-driven investment, fixed income & currency, global multi-asset and absolute return, global farmland and specialist equities. Insight is owned by BNY Mellon, a global leader in investment management and investment services with $1.6 trillion in assets under management, as at 30 September 2015. The value of investments and any income from them will fluctuate and is not guaranteed (this may be partly due to exchange rate fluctuations). Investors may not get back the full amount invested. Past performance is not a guide to future performance. More information about Insight Investment can be found at: www.insightinvestment.com
BBC Sky at Night Magazine has become Britain's best-selling astronomy title since its launch in 2005, with 25 000 subscribers and average sales of 7500 copies a month. skyatnightmagazine.com has 33 000 unique users a month and reaches more than 32 000 social media followers through Facebook and Twitter. The magazine is also available on iTunes Newsstand, Google Play and Zinio, and is media partner of the annual Insight Astronomy Photographer of the Year competition run by the Royal Observatory Greenwich. With writing from the world's leading astronomers and writers, theBBC Sky at Night Magazine complements one of the world's longest running TV programmes, The Sky at Night, and features regular articles from its presenters Chris Lintott, Maggie Aderin-Pocock, Pete Lawrence and Paul Abel, plus in-depth equipment reviews and stargazing advice. Every issue also includes the latest episode of The Sky At Night on a cover-mounted disc. BBC Sky at Night Magazine is published by Immediate Media Co under licence from BBC Worldwide. Follow us on @skyatnightmag.
Contacts
Rhianon Davies
Royal Observatory Greenwich Press Office
Tel: 020 8312 6545/6789/6790
Mobile: 07983 512 841
Email: rdavies@rmg.co.uk
Oana Sandu
Community Coordinator & Communication Strategy Officer
ESO education and Public Outreach Department
Tel: +49 89 320 069 65
Email: osandu@partner.eso.org