Moon and Venus over Chile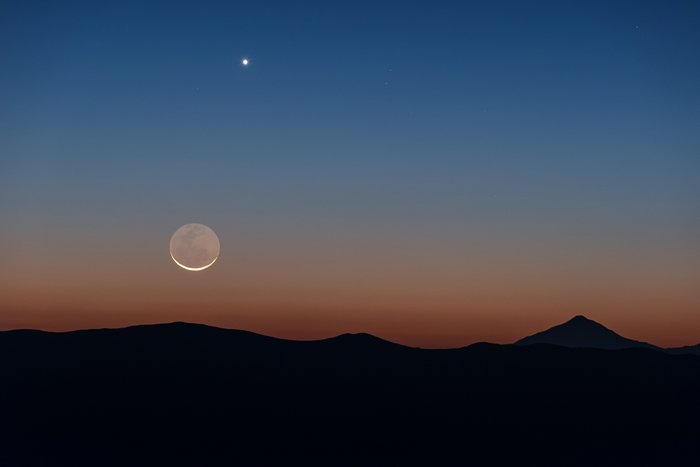 The perfect, clear viewing conditions above ESO's Paranal Observatory in Chile make for a fantastic opportunity to observe the wonders of the Universe. Sometimes, however, it's nice to appreciate things closer to home, such as Earth's trusty lunar companion, and one of its neighbouring planets, Venus, seen as the bright light to the Moon's top-right.
The rolling Chilean mountains provide a stunning silhouetted landscape beneath.
Credit: