Sorry! This page is not yet available in your preferred language, so we're displaying the original version instead.
annlocal13006-es-cl — Announcement
ESO celebra 50 años en Chile en principal feria de ciencias del país
El Observatorio Europeo Austral ofrecerá charlas, talleres y un stand permanente en "Fiesta Chile: Laboratorio natural" del programa Explora/Conicyt.
8 October 2013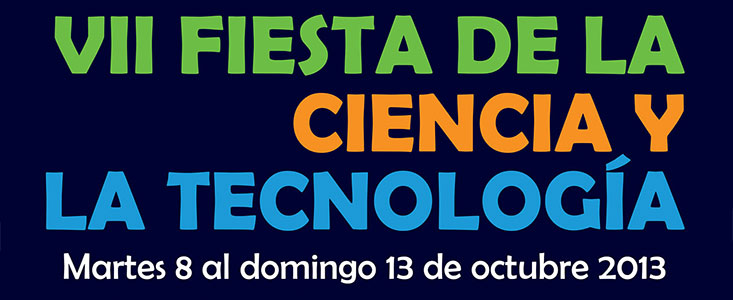 Charlas, talleres y una exposición sobre sus telescopios de última generación son parte de lo que ofrecerá el Observatorio Europeo Austral (ESO) durante la feria científica "Fiesta Chile: Laboratorio Natural", organizada por Explora/Conicyt como parte de la XIX Semana Nacional de la Ciencia y la Tecnología de Chile, que este año se realizará entre el 8 al 13 de octubre en el Parque Quinta Normal.
La feria espera a más de 30 mil asistentes durante los seis días de actividades totalmente gratuitas. Un marco ideal en el que ESO comienza a celebrar sus 50 años en Chile, país en el cual se encuentran todos sus observatorio astronómicos como La Silla, Paranal, APEX, así como del observatorio internacional ALMA, donde ESO es el socio europeo.
ESO contará con un stand permanente donde los visitantes podrán obtener información acerca de los observatorios y disfrutar de bellas imagenes astronómicas y maquetas de los telescopios. Además se ofrecerá la película "Europe to the Stars" en distintos horarios que serán informados durante la feria.
El programa de charlas y talleres que ofrecerán los astrónomos de ESO es el siguiente:
Charla del astrónomo ESO Giovanni Carraro,  jueves 10 de octubre, a las 10:00 hrs.
Taller del astrónomo ESO Christoph Saulder & otros, jueves 10 de octubre, a las 11:00 hrs.
Charla del astrónomo ESO Sergio Vasquez, viernes 11 de octubre, a las 10:00 hrs.
Para mayor información recomendamos visitar la página web de Explora.
Links
Contacts
Francisco Rodríguez I.
Observatorio Europeo Austral (ESO)
Santiago, Chile
Tel: +56224633019
Email: frrodrig@eso.org