ann15096 — Announcement
The Messenger No. 162 Now Available
18 December 2015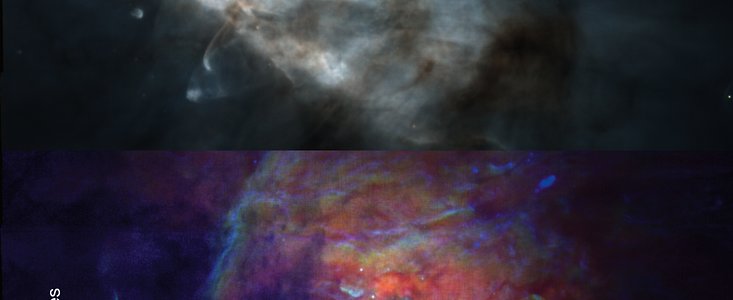 The latest edition of ESO's quarterly journal, The Messenger, is now available online. Find out the latest news from ESO on topics ranging from new instruments to the latest science discoveries.
Highlights of this edition include articles on:
The Scientific Return of VLT Programmes
The First Component of the Adaptive Optics Facility Enters Operations: The Laser Traffic Control System on Paranal
The European ALMA Regional Centre Network: A Geographically Distributed User Support Model
The Central Orion Nebula (M42) as Seen by MUSE
Revealing the Complex Dynamics of the Atmospheres of Red Supergiants with the Very Large Telescope Interferometer
Download The Messenger in PDF format or visit The Messenger website to subscribe and receive a free printed copy.
This product is available for sale in the ESOshop. Deliveries will commence from 11 January 2016.
Links