Announcement
Live Video Streaming of Press Conference about Unprecedented Discovery & Reddit AMA Session
16 October 2017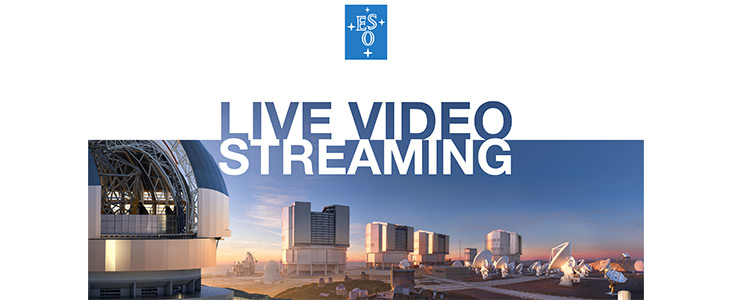 ESO will hold a press conference on Monday 16 October 2017 at 16:00 CEST, at its Headquarters in Garching, Germany, to present groundbreaking observations of an astronomical phenomenon that has never been witnessed before.
Since this result may have very wide interest we are also inviting members of the public to view the press conference online at www.eso.org/live starting at 16:00 CEST.
We cannot take questions from the public during the press conference, but anyone who wishes to interact with the people involved in the discovery can attend a Reddit Ask Science AMA session on https://redd.it/76ne3p , starting 18:30 CEST. Details will be provided from Monday 16 October 2017 16:00 CEST on ESO's social media channels.
An ESO press release will be published at the start of the conference on ESO's website at eso.org. Translations of the press release will be available in several languages.
Links
Contacts
Oana Sandu
Community Coordinator & Communication Strategy Officer
ESO education and Public Outreach Department
Tel: +49 89 320 069 65
Email: osandu@partner.eso.org