Planet Beta Pictoris seen with the NACO APP (annotated)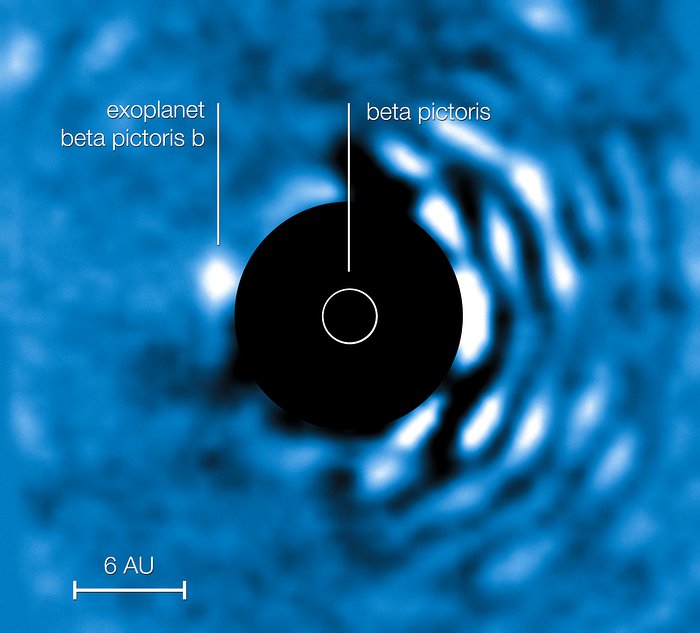 The planet Beta Pic b imaged at a wavelength of 4.05 micrometres with the VLT's NACO instrument using the Apodising Phase Plate (APP) coronagraph on 3 April 2010. The "bad" (bright) side of the image is visible to the right while the central bright regions of the central star (Beta Pictoris) have been masked out to enable the viewer to see clearly the planet to the left of the star. At its current projected position the planet is roughly 6.5 AU away from its host star (1 AU being the distance Earth–Sun). The planet's mass is estimated to be roughly nine times that of Jupiter.
This view can be compared with the view with NACO without the APP coronagraph (eso1024a).
Credit:
About the Image
| | |
| --- | --- |
| Id: | ann1037d |
| Type: | Observation |
| Release date: | 1 July 2010, 10:10 |
| Related announcements: | ann1037 |
| Size: | 2144 x 1938 px |
---
About the Object
---
Image Formats
Fullsize Original
Large JPEG
594.7 KB
Screensize JPEG
151.6 KB
---
Zoomable
---
Wallpapers
---