Jan Oort giving a talk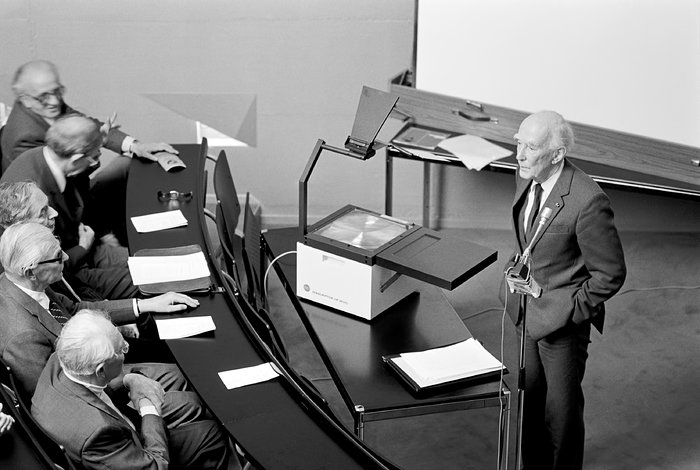 1981 Inauguration of the ESO HQ in Garching.
Jan Hendrik Oort was a prolific Dutch astronomer. He made many important contributions in the field of astronomy and was a pioneer in the field of radio astronomy. In 1932 he became the first person to discover evidence of dark matter. First proposed by Swiss astronomer Fritz Zwicky in the 1930s, at nearly the same time, Jan Oort in the Netherlands discovered that the density of matter near the Sun was nearly twice what could be explained by the presence of stars and gas alone. The Oort cloud of comets bears his name.
Credit:
About the Image
| | |
| --- | --- |
| Id: | 1st-symp_oort-close |
| Type: | Photographic |
| Release date: | 26 April 2013, 13:45 |
| Size: | 3305 x 2218 px |
---
About the Object
---
Image Formats
Fullsize Original
Large JPEG
1.2 MB
Screensize JPEG
170.1 KB
---
Zoomable
---
Wallpapers
---
Also see our
---