Gliese press conference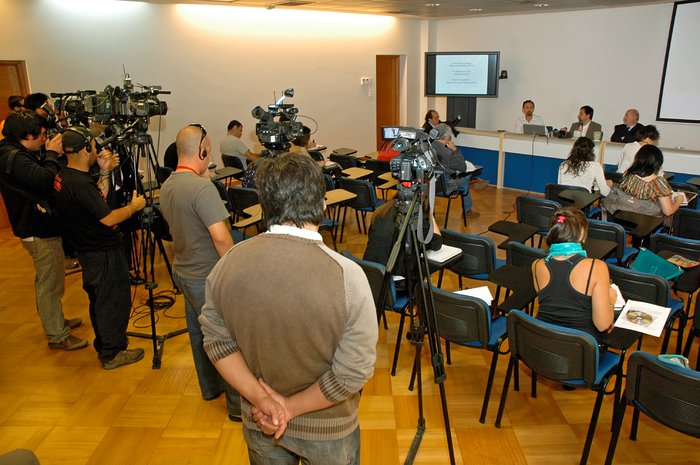 Announcement of the discovery of the lightest exoplanet up until that point, 2009.
Gliese 581 d or Gl 581 d is a proposed extrasolar planetorbiting the starGliese 581 approximately 20 light-years away in the constellation of Libra. It was the third planet claimed in the system and (assuming a six-planet model) the fifth in order from the star.
Credit:
About the Image
| | |
| --- | --- |
| Id: | pr-gliese510 |
| Type: | Photographic |
| Release date: | 26 April 2013, 11:26 |
| Size: | 3008 x 2000 px |
---
About the Object
---
Image Formats
Fullsize Original
Large JPEG
1.2 MB
Screensize JPEG
209.5 KB
---
Zoomable
---
Wallpapers
---
Also see our
---