ann12062 — Announcement
Science in School Issue 24: Out Now!
18 September 2012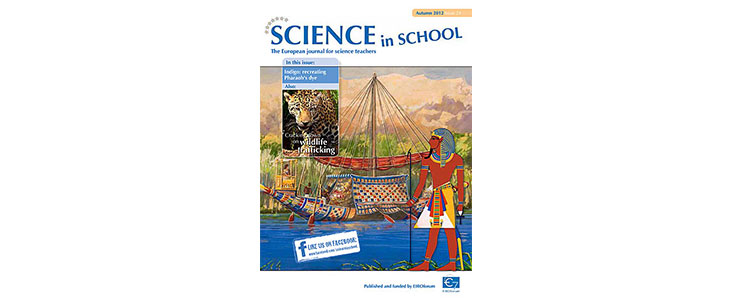 The latest issue of the free magazine Science in School is now available online and in print. The European journal, dedicated to science teachers and educators offers numerous science articles and activities to help inspire and encourage school-aged students.
Some of the highlights of this issue include an overview of what high energy astronomy can tell us about the Universe, how genetics can help prevent animal trafficking in Brazil, as well as a feature article on how to extract indigo, and some of its fascinating uses over time. The issue also includes a number of experiments and ideas to keep students actively learning and engaged with scientific discovery.
Science in School is published by EIROforum, a collaboration between eight European intergovernmental scientific research organisations, of which ESO is a member. The journal addresses science teaching both across Europe and across disciplines: highlighting the best in teaching and cutting-edge research.
You can find numerous articles as well as their translated versions in many European languages online. You can also volunteer to translate Science in School articles into your own language for publication online, please see the guidelines on the Science in School website.
Links