Announcement
Shaping the Future of the E-ELT
ESO hosts conference on future E-ELT instrumentation
4 March 2013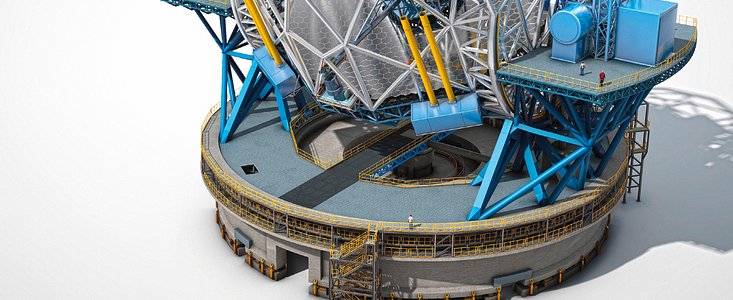 From 25 February until 1 March 2013, a major workshop on the future of instrumentation for the European Extremely Large Telescope (E-ELT), entitled Shaping E-ELT Science and Instrumentation was organised by ESO in Garching, Germany. The E-ELT is a revolutionary ground-based telescope — it will have a 39-metre main mirror, and will be the largest optical/near-infrared telescope in the world upon its completion in the next decade.
There was great interest in the meeting — so much so that the original plan to hold the sessions at ESO itself had to be abandoned and a larger local venue used — and more than 180 astronomers from around Europe attended.
This conference aimed to gather insight and input from the science community on the future course of action for the E-ELT, and to consider which instruments should be chosen to follow the telescope's two first-light instruments. In particular, the possible future instruments under discussion at this conference included a mid-infrared instrument, a multi-object spectrograph, and a high spectral resolution spectrograph.
The input gained at the conference will shape the instrument roadmap for the E-ELT, enabling it to tackle the biggest scientific challenges of our time — and also plan for the unexpected new and unforeseeable questions that will undoubtedly arise with the use of the world's biggest eye on the sky.
Links
Contacts
Richard Hook
ESO, La Silla, Paranal, E-ELT & Survey Telescopes Press Officer
Garching bei München, Germany
Tel: +49 89 3200 6655
Cell: +49 151 1537 3591
Email: rhook@eso.org