ELT altitude structure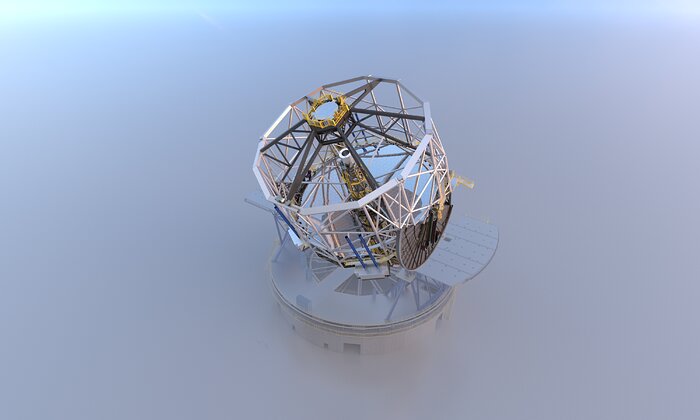 Once up and running, the Extremely Large Telescope (ELT) will be the "world's biggest eye on the sky". 
The telescope's altitude system, represented in the upper part of this image, will be home to the ELT's pioneering five-mirror optical system. This huge open telecope tube structure will support and connect the 39-metre primary mirror and the secondary mirror hanging above it, as well as the central tower.  
The ELT's primary mirror will be composed of 798 hexagonal segments - each one measuring 1.4 metres across but only 5cm thick. Above this mirror, the ELT's secondary mirror is due to be the largest optical mirror ever employed on a telescope and the largest convex optical mirror ever produced. 
Credit: