Agreement signed for solar farm to be installed at La Silla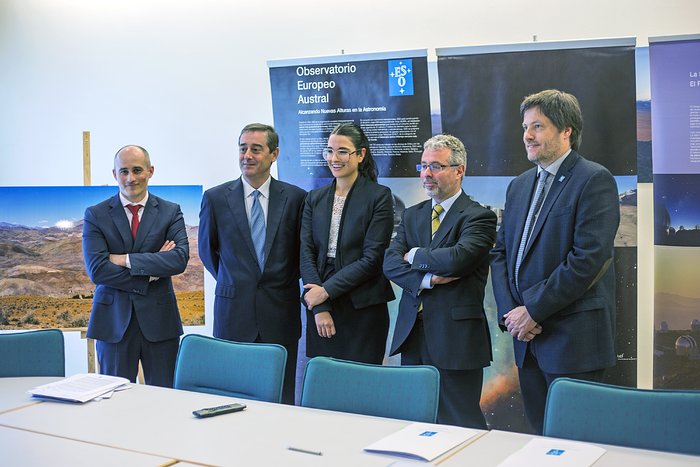 ESO has signed an agreement with the Chilean company, Astronomy and Energy (a subsidiary of the Spanish LKS Group), to install a solar farm at the La Silla Observatory. ESO has been working on green solutions for supplying energy to its sites for several years, and these are now coming to fruition.
On 17 July 2014, the agreement was signed by representatives of Astronomy and Energy and Andreas Kaufer, ESO Director for Operations (right), signed for ESO.
Credit: