Announcement
ESO and HISTORY Channel Join Forces to Share the Wonders of the Southern Skies
20 April 2011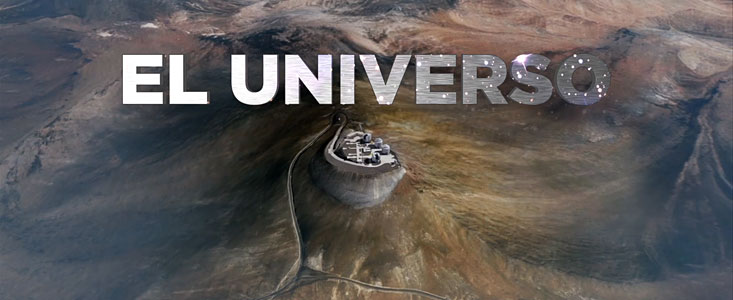 The HISTORY TV channel network will broadcast a series of short films in Latin America featuring ESO telescopes. Viewers will have the chance to win a trip to ESO's Paranal Observatory in Chile and admire the southern skies from one of the best observing sites in the world.

Starting today, and continuing until June, the world's most advanced ground-based astronomical telescopes will be presented every day on screen by HISTORY Latin America and HISTORY Brazil, letting up to 32 million households share the excitement and mystery of the Universe.

Viewers will have the chance to participate in a special contest. Four lucky winners will get the once-in-a-lifetime experience of spending a night at the Paranal Observatory, and experiencing the world's most advanced visible-light astronomical observatory for themselves. To participate, viewers must register on the competition's website.

To celebrate the fifth season of the documentary series "The Universe" currently being aired by HISTORY, a production team from the network visited the Paranal Observatory (home of the ESO Very Large Telescope), Cerro Armazones (home of the planned European Extremely Large Telescope, or E-ELT), and the Atacama Large Millimeter/submillimeter Array (ALMA), the largest ground-based astronomy project in existence.

Their footage, together with stunning imagery from ESO's own online video galleries, was used to create a series of short stories about the Very Large Telescope, the VISTA telescope, the E-ELT and ALMA, showing the action behind the scenes at these world-class observatories.
More Information
The ALMA international astronomy facility is a partnership of Europe, North America and East Asia in cooperation with the Republic of Chile. ESO is the European partner in ALMA.
Links
Contacts
Gonzalo Argandoña
ESO education and Public Outreach Department
Santiago, Chile
Tel: +56 2 463 3258
Cell: +56 9 9 829 4202
Email: gargando@eso.org
Cesar M. Coletti
Marketing Director The History Channel & History HD
Florida, USA
Tel: +1 786 388 3825 /+1 305 260 7577
Cell: +1 786 252 7005
Email: ccoletti@olecom.com