Announcement
New Issue of Communicating Astronomy With the Public Journal Is Now Out!
11 July 2011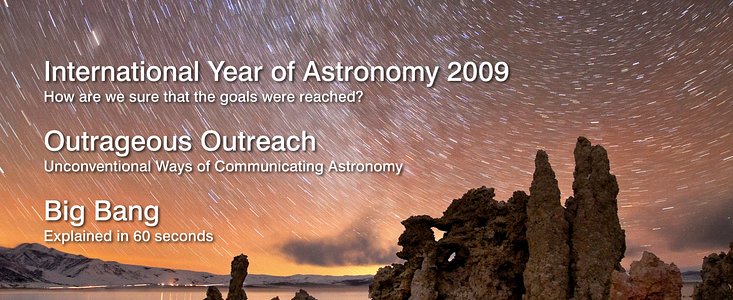 The 11th issue of the free peer-reviewed journal for science communicators, Communicating Astronomy with the Public journal (CAPjournal), is now available for download. This edition, which tackles some of the biggest challenges for astronomy communicators, is not to be missed.

One of the articles provides an overview of astronomy activities designed specifically for those with special needs, and shows that working with these audiences can be very rewarding. Another describes a challenge, and possible solutions, identified in planetary science outreach but applicable more widely: how to involve the research community in public engagement activities.

Another highlight of the issue is an article on "outrageous" outreach, which describes unconventional ways of communicating astronomy with the public. It explains how traditional means of communication are becoming ever less effective and shows some of the alternative ways science organisations can reach out to the public.
Links
Contacts
Pedro Russo
CAPjournal Editor-in-Chief
Universe Awareness, Leiden Observatory, the Netherlands
Tel: +31 71 527 8419
Cell: +31 6 54 37 26 58
Email: russo@strw.leidenuniv.nl