Announcement
New ALMA Brochure Published
Describes the array's design, instrumentation, and science
25 February 2013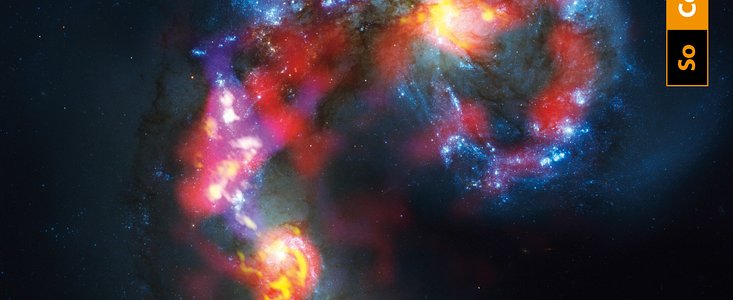 A new brochure called The ALMA Universe detailing the design, construction, and use of the the Atacama Large Millimeter/submillimeter Array (ALMA) has been released by ESO in collaboration with its partners in the USA (NRAO) and East Asia (NAOJ). This publication describes the components and properties of the observatory that make it such a groundbreaking project, from its location to its revolutionary antennas, its specialised receivers and transporters, the powerful ALMA correlator supercomputer, its high imaging resolution and vividly clear astronomical images.
The brochure also highlights some of the recent scientific discoveries made by ALMA. Although it is not yet fully functional, the array has achieved incredible results from just a partial arrangement of antennas during its Early Science observing phase.
The ALMA brochure is available to view online in both English and Spanish.
Links