Announcement
How is the Very Large Telescope Operated?
ESO releases new VLT Operations Brochure
27 February 2013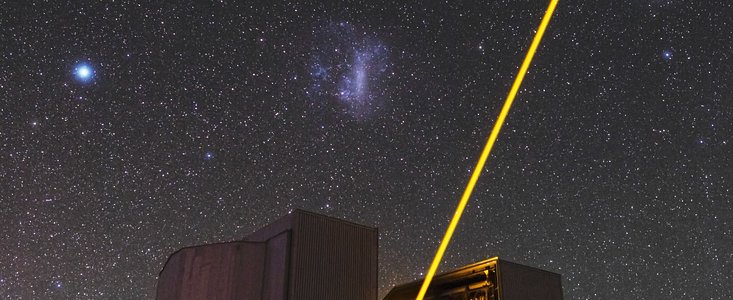 ESO has produced and released a brochure containing information on the operation of the state-of-the-art instrumentation and facilities provided by the Very Large Telescope (VLT) at Paranal, Chile. The publication, entitled Operating the Very Large Telescope, describes the end-to-end science operations process: how observing time on the VLT is allocated, the efficiency and flexibility of the process for obtaining some of this time; what it is like to observe at a world-class site like Paranal, and how the data are collected, stored and shared.
The VLT's observing schedule, as well as the collection and archiving of the gathered data, is managed by teams at the ESO Headquarters in Garching, Germany, and at the different ESO sites in Chile. The strong link between Garching and Chile, ESO's host country, has enabled the VLT to develop from an idea into a very efficient science machine.
As well as the VLT operations, astronomers have the completion of the mammoth European Extremely Large Telescope (E-ELT) to look forward to in the coming decade. This brochure describes how the E-ELT and the VLT will work together to collect top quality data to tackle some of the biggest scientific challenges — and how ESO will help to make this a reality.
The full brochure is illustrated with astronomical images, behind-the-scenes shots, and artists' impressions of the intricate telescopes. It is available online here.
Links