Exploring the cool Universe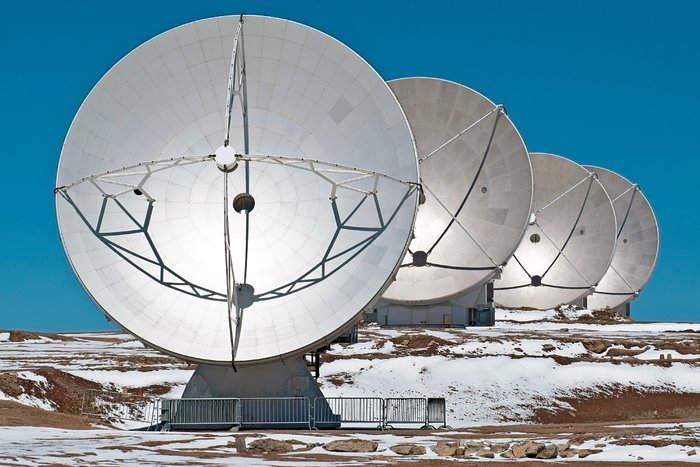 Cool objects in space give off invisible light beyond the red end of the spectrum, and they give off a lot less light than hot objects such as stars emit. Detecting the faint, but important, whispers of light coming from places where stars and planets are forming requires instruments of stupendous light-gathering power.
Each one of ALMA's 12-metre diameter antennas is thus larger than the largest visible-light telescopes on Earth. ALMA will have 54 antennas of twelve meters in diameter and 12 antennas that are seven meters in diameter. The latter antennas, as well as four of the larger ones, make up the Atacama Compact Array (ACA), which will enable ALMA to carry out better observations of objects that are more extended in the sky, such as the giant molecular clouds in the Milky Way or nearby galaxies.
Credit:
About the Image
| | |
| --- | --- |
| Id: | dsc_0048-otarola |
| Type: | Photographic |
| Release date: | 23 April 2014, 09:14 |
| Size: | 4117 x 2745 px |
---
About the Object
---
Image Formats
---
Zoomable
---
Wallpapers
---