Star factories in the distant Universe (artist's impression)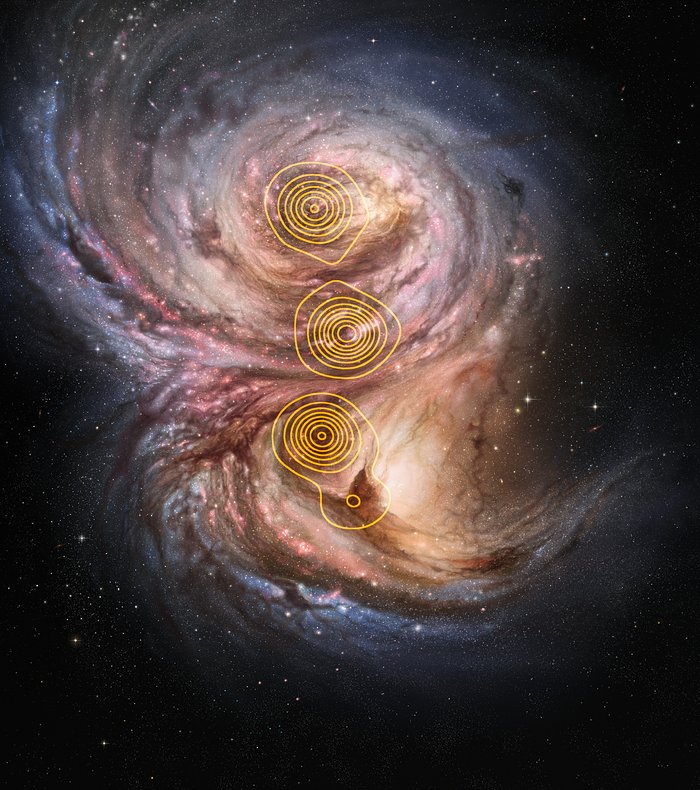 This artist's impression of the distant galaxy SMM J2135-0102 shows large bright clouds a few hundred light-years in size, which are regions of active star formation, These "star factories" are similar in size to those in the Milky Way, but one hundred times more luminous, suggesting that star formation in the early life of these galaxies is a much more vigorous process than typically found in local galaxies. The overlaid contours show the structure of the galaxy as reconstructed from gravitationally lensed observations with the Submillimeter Array.
Credit:
ESO/M. Kornmesser/M. Swinbank et al.
About the Image
| | |
| --- | --- |
| Id: | eso1012b |
| Type: | Artwork |
| Release date: | 21 March 2010, 19:00 |
| Related releases: | eso1012 |
| Size: | 5000 x 5643 px |
---
About the Object
---
Image Formats
---
Zoomable
---
Wallpapers
---