eso9803 — Organisation Release
SEA & SPACE: A New Eropean Educational Programme
22 January 1998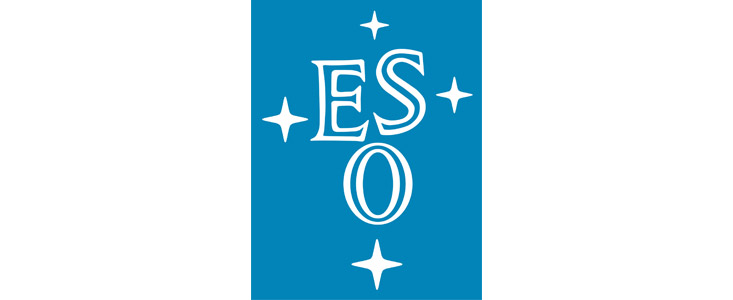 This spring, teachers across Europe will enjoy support for exciting, novel educational projects on astronomy, navigation and environmental observations. The largely web-based and highly interactive SEA & SPACE programme makes it possible for pupils to perform field experiments and astronomical observations and to obtain and process satellite images. A contest will take the best pupils for one week to Lisbon (Portugal), to Europe's space port in Kourou (French Guyana) where the European launcher lifts off or to ESO's Very Large Telescope at the Cerro Paranal Observatory in Chile, the largest optical telescope in the world.
The SEA & SPACE project is a joint initiative of the European Space Agency (ESA), the European Southern Observatory (ESO), and the European Association for Astronomy Education (EAAE). It builds on these organisations' several years' successful participation in the European Week for Scientific and Technological Culture organised by the European Commission that they intend to continue in 1998.
The 1998 World Exhibition EXPO98 in Lisbon will focus on the oceans. This is why the umbrella theme of SEA & SPACE is concerned with the many relations between the oceans and the space that surrounds us, from ancient times to present days. Under the new programme, teaching resources are offered for three major areas, Remote Sensing of Europe's Coastal Environment, Navigation and Oceans of Water.
Remote Sensing of Europe's Coastal Environment : observations of the Earth from Space are made accessible to pupils who will appreciate their usefulness through interactive image processing and field observations;
Navigation : the capabilities and functioning of different navigation techniques are explored through experiments using navigation by the stars, with GPS, and via satellite images/maps;
Oceans of Water : What is the role of water in Nature? How can one detect water from satellites or with telescopes? How much water is there in rivers and floods, in an ocean, on Mars, in comets, in stars, in the Universe?
SEA & SPACE will use the Internet and the WWW to transport teaching resources so that teachers and pupils can communicate with the organisers and among themselves. To this end, the National Committees of the European Association for Astronomy Education will operate sites onto which the information and resources provided by ESA and ESO are loaded.
The Contest, in which pupils will write and design a poster or a newspaper on a subject related to SEA & SPACE, will be organised simultaneously in most European countries and will not require Internet access.
SEA & SPACE will start as from 1 March 1998. Further information is provided on the Home Pages of ESA, ESO and EAAE. In early February, a dedicated joint SEA & SPACE Home Page will be operational where schools can register for the project and for regular mailing of new information:
http://www.esa.int/seaspace
http://www.eso.org/seaspace
Notes
[1] This press release is published jointly by ESA, ESO and EAAE.
About the Release
| | |
| --- | --- |
| Release No.: | eso9803 |
| Legacy ID: | PR 02/98 |
| Name: | Education |
| Facility: | Other |
---