Announcement
Czech Industry Day at ESO
12 September 2014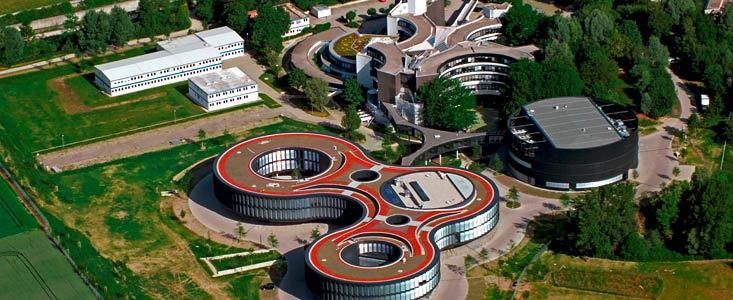 On 30 September 2014, ESO will host an industry event for Czech businesses at its Headquarters in Garching, Germany. At the meeting representatives of interested Czech companies and institutions are offered information about ESO, given an introduction to the E-ELT and presented potential opportunities that are available to take part in its industrial activities.
Astronomy in the Czech Republic has a long history, dating as far back as 3500 BC. The famous astronomers Tycho Brahe (1546–1601) and Johannes Kepler (1571–1630) established themselves in Prague, by invitation of the Holy Roman Emperor, Rudolf II. This laid the foundation for the first golden age in astronomy. Later, eminent scientists such as Christian Doppler, Ernst Mach and Albert Einstein also resided in the famous city. Furthermore, the Czech capital Prague has hosted to the General Assembly of the International Astronomical Union, first in 1967 and again in August 2006.
The Czech Republic formally joined ESO in 2007 (eso0652) and confirmed that their country will participate in the E-ELT programme (ann11030) on 3 June 2011.
During this meeting, ESO's Director of Administration, Patrick Geeraert, will introduce ESO to the representatives of Czech companies. Interested companies will have the opportunity to familiarise themselves with the technological requirements of the organisation, as well as its procurement procedures. There will also be time reserved for one-on-one meetings between the respective representatives.
This industry day is being organised by ESO in close cooperation with the Czech Industrial Liaison Officer.
More Information
Companies will be responsible for making their own travel arrangements. The schedule gives the possibility to travel back and forth on the same day if necessary.
ESO will make a pre-booking of hotel rooms. Companies will need to confirm the booking.
Links
Contacts
Arnout Tromp
Head of Contracts and Procurement, European Southern Observatory
Garching, Germany
Tel: +49 89 3200 6438
Email: atromp@eso.org
Jiří Janošec
Czech Industrial Liaison Officer for ESO
Technology Centre, ASCRVe Struhach,
Prague, Czech Republic
Tel: +42 0234 006 136
Email: janosec@tc.cz
Viktor Votruba
ESO Science Outreach Network representative in Czech Republic
Ondrejov, Czech Republic
E-mail: eson-czech@eso.org
Lars Lindberg Christensen
Head of ESO ePOD
Garching bei München, Germany
Tel: +49 89 3200 6761
Cell: +49 173 3872 621
Email: lars@eso.org