Sorry! This page is not yet available in your preferred language, so we're displaying the original version instead.
Announcement
ESO será parte del festival Puerto de Ideas Antofagasta 2019
10 April 2019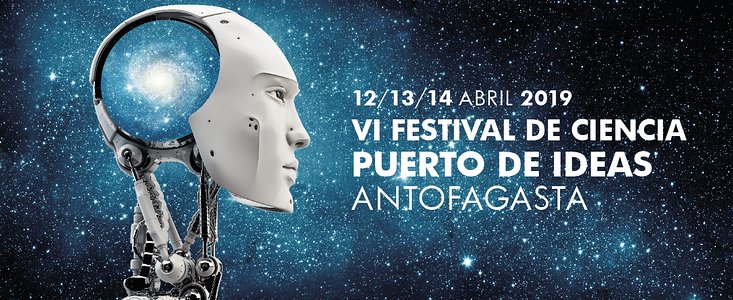 Una vez más, ESO participará en la nueva edición del festival Puerto de Ideas en la ciudad de Antofagasta, que tendrá lugar del 12 al 14 de abril. Este año, el propósito del festival es consolidar Antofagasta como ciudad líder de la difusión científica en Chile.
Esta iniciativa, organizada dos veces al año en Valparaíso y Antofagasta por la organización sin fines de lucro Fundación Puerto de Ideas, reúne a más de 60 científicos destacados de todo el mundo en un ciclo de 3 días de conferencias y charlas.
ESO estará presente en las siguientes actividades:
Charla del Director General de ESO Xavier Barcons el Sábado 13 de Abril at 12:30 sobre "Agujeros negros gigantes y su rol en la evolución del cosmos"

El domingo 14 de Abril a las 16:30 Claudio Melo, Representante de la ESO en Chile, será parte del panel "De Chile al Universo, futuros observatorios" junto a los representantes del Cherenkov Telescope Array Observatory (CTAO), the Giant Magellan Telescope Organization (GMTO) y del Large Synoptic Survey Telescope (LSST).

ESO y ALMA compartirán un stand en el "Paseo por la Ciencia", una feria científica donde el público general puede interactuar con las instituciones presentes durante los tres días de duración del festival.  
Puedes encontrar el programa completo en el sitio oficial de Puerto Ideas Antofagasta y en la página de la feria científica Paseo por la Ciencia.
Links
Contacts
Mylène André
Communication Officer
ESO Department of Communication (Chile)
Alonso de Córdova 3107, Vitacura, Santiago, Chile
Tel: +56 (2) 2463 3123