GRAVITY: a powerful new probe of black holes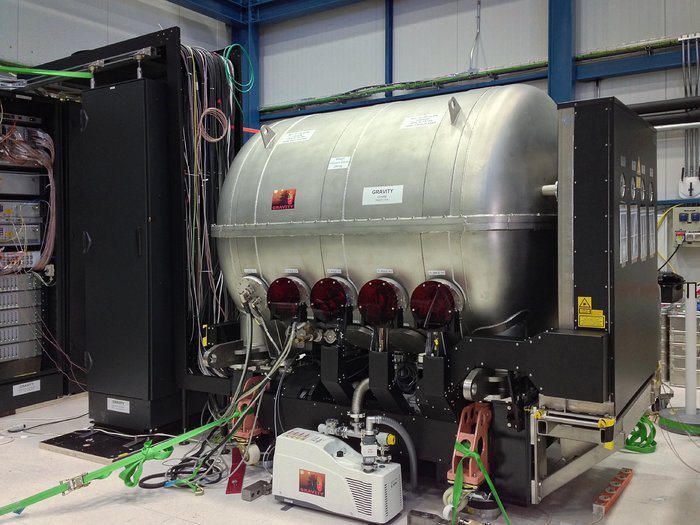 A new instrument called GRAVITY has been shipped to Chile and successfully assembled and tested at the Paranal Observatory. GRAVITY is a second generation instrument for the VLT Interferometer and will allow the measurement of the positions and motions of astronomical objects on scales far smaller than is currently possible.
The picture shows the instrument under test at the Paranal Observatory in July 2015.
Credit: