Announcement
Media Advisory: Press Conference at ESO HQ Announcing News from the Heart of the Milky Way
19 July 2018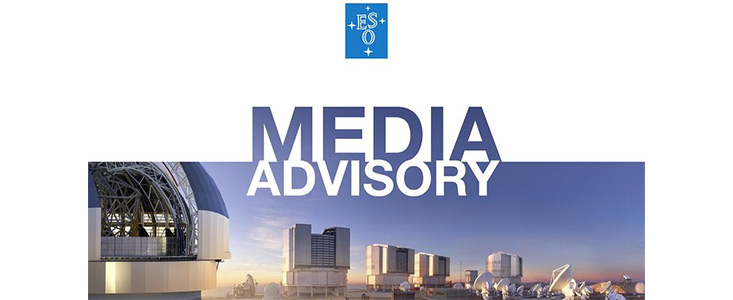 ESO will hold a press conference on 26 July 2018 at 14:00 CEST, at its Headquarters in Garching, Germany, to present unique observations of the centre of the Milky Way and their significance.
The event will be introduced by ESO's Director General, Xavier Barcons, and will feature presentations by researchers behind this result.
This invitation is addressed to media representatives. To participate in person in the conference, members of the media must register by completing an online form. Please indicate whether you wish to come in person to the press conference or if you will participate online only.
On-site journalists will have a question and answer session with panelists during the conference. We will also take questions from registered journalists participating online. In-person individual interviews immediately after the conference are also possible.
The conference will be streamed online, but only registered journalists will be able to submit questions. Details about how to submit questions or book interviews will be sent after registration.
An ESO press release will be publicly issued at the start of the conference. Translations of the press release will be available in multiple languages, along with extensive audiovisual supporting material.
The conference will be streamed from here and the ESO frontpage from 14:00 CEST on 26 July.
More Information
Members of the press, including online media and broadcasters, may sign up here to receive the ESO Media Newsletter. Under normal circumstances this contains ESO press releases sent about 48 hours in advance of public dissemination as well as latest videos and footage from ESO, available for use in documentaries, movies, video news etc. To sign up, please fill out this form: http://www.eso.org/public/outreach/pressmedia.html#epodpress_form
Links
Contacts
Richard Hook
ESO Public Information Officer
Garching bei München, Germany
Tel: +49 89 3200 6655
Cell: +49 151 1537 3591
Email: pio@eso.org